Reproducible prescision drilling in glass vials with the laser for the production of test specimens
Material thicknesses
from < 10µm to > 3mm
Bore diameter
from < 10µm to> 100µm
LASER DRILLING of glass vials
FOR THE CALIBRATION OF MEASURING INSTRUMENTS
According to the latest quality standards in the pharmaceutical industry, glass vials must be tested for leakage. This raises the question of how small a leak can be so that the leak can still be found in the glass vial.
In order to check the leak detection instruments themselves, Pulsar Photonics makes precise leakage holes with precisely specified diameters in the glass vials. With the help of these intentionally created micro-holes, the measuring device can be calibrated for leak testing and leak detection.
This is done in a two-stage process in which the glass wall is first thinned out and then precision drilled with a laser.
Here at material thicknesses of up 3mm are machinable.
Laser bore diameter down to <10 µm are achievable.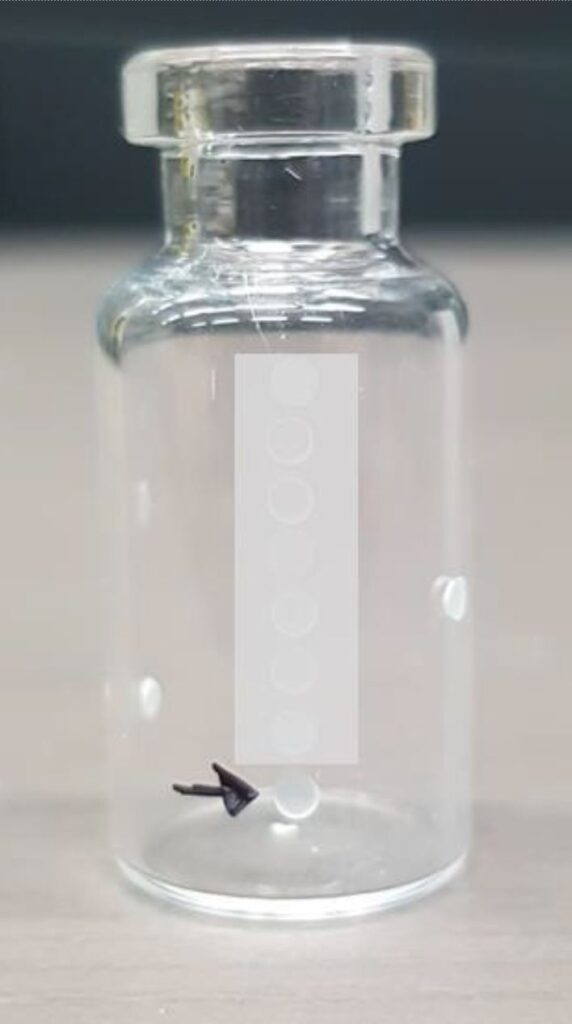 Highest

quality standards
Machinable materials:
Any amorphous solids (silicate glasses e.g. quartz glass, phosphate glasses, borate glasses, borosilicate glasses, chalcogenide glasses, halide glasses, organic glasses, metallic glasses, transparent glasses).
Significant advantages:
Minimum thermal influence zone (cold ablation)
High reproducibility
No post processing necessary


USP laser processing enables micromachining without rework and, due to its high reproducibility, also suitable for series production under controlled ambient conditions, regardless of the glass type.
Our expertise in processing a wide variety of glasses with ultrashort pulse lasers, as well as our specialized analysis methods, allow us to develop processing procedures that precisely meet the requirements of our cooperation partners in the pharmaceutical, chemical, cosmetics and biotechnology industries.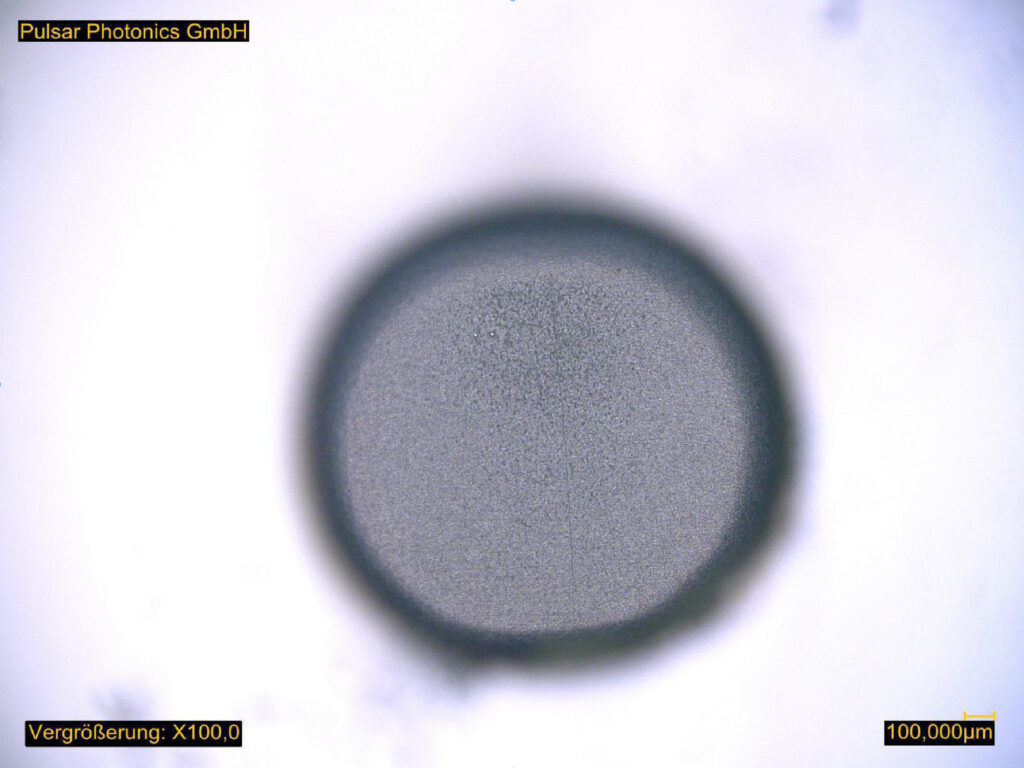 PULSAR PHOTONICS COVERS THE

COMPLETE PROCESS CHAIN
Your personal contact
Matthias Halang
Technical Sales