Pulsar Photonics is growth champion 2021!
Focus and Statista once again select Pulsar Photonics GmbH as growth champion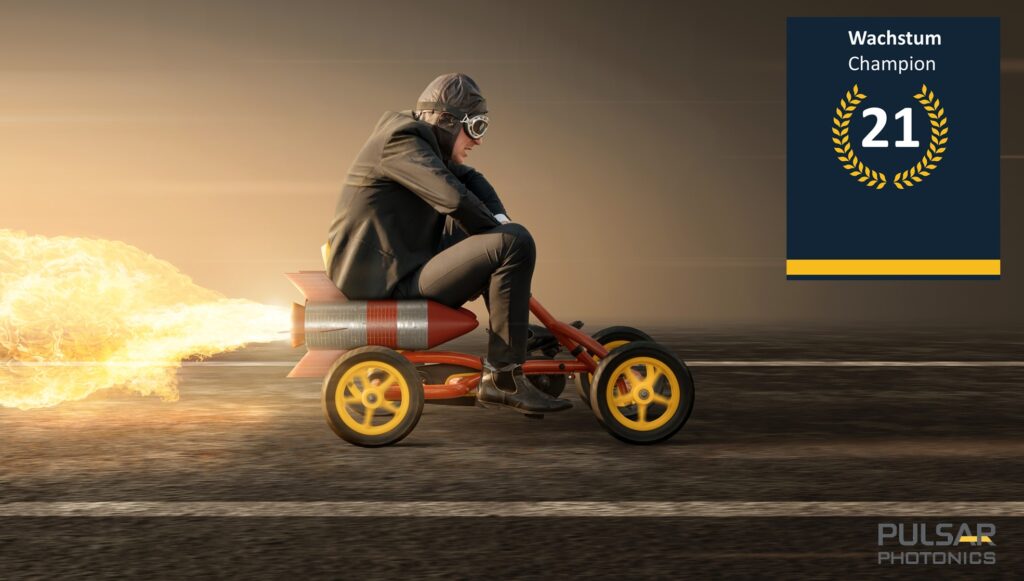 With the growth champions, Focus Business and the Hamburg institute Statista present a company ranking that determines the fastest growing companies in the German economy from two million companies entered in the commercial register. This year Pulsar Photonics GmbH has again made its way into the contested list and positioned itself 86th place in the top 500 Companies in Germany. With average 69 percent annual growth Since 2016, Pulsar Photonics has been above the average sales increase of the 500 growth champions. In the "Mechanical and Plant Engineering" category, the laser machine specialist even won the 7th place secure from 24.
How the winners are determined
For the sixth time, Focus Business and Statista identified the fastest growing companies in Germany. From 2 million companies registered in the commercial register, Statista selected a long list of 15,000 companies with significant sales or employee growth. From this, a shortlist of 1,606 companies was created, from which the 500 growth champions were finally determined. The prerequisite for inclusion in the list is, among other things, a minimum turnover of 100,000 euros in 2016 or 1.8 million euros in 2019.
You can find more information about the growth champions 2021 in Issue 3/2020 of Focus Business .
Pulsar Photonics GmbH
Pulsar Photonics GmbH is an innovative high-tech company in the field of laser technology. The range of services includes the development, production and sales of laser machines for material processing with short and ultra-short pulse lasers. Another core competence is the meaningful integration of tool and measuring systems for material processing, adapted to the respective requirements of the application.
In addition to system development, Pulsar Photonics is a competent partner for single part and series production with (ultra) short pulse lasers. The core processes are structuring, drilling and precision cutting.
Pulsar Photonics GmbH, founded in 2013, is one of the 1000 fastest growing companies in Europe according to the Financial Times and Statista.