Every material can be machined with the highest precision and without thermal damage
Minimum achievable structure sizes
Standard: 10 μm lateral, 0.5 μm axial
Optimized: 2 µm laterally, 0.1 µm axially
Most precise laser process in micromachining
Laser microstructuring

with the highest precision
Laser processing with an ultrashort pulse laser allows surfaces to be microstructured with very high precision.
Ultrashort pulse laser evaporate the material in focus due to the very high light intensities. Melt or processing residues cannot be found on the work piece, which makes the processing clean and post-processing-free.
The micromachining by laser ablation therefore has a high technical potential and is already used in a wide variety of areas.
The laser is suitable for micrometer accurate machining of tools and ceramics, for the roughening of materials for bonding or joining processes and also for the functionalization of surfaces like the friction minimization or resistant marking .

There are no limits to the type of microstructuring and the micrometer-accurate introduction of individual structures or even a full-surface structuring of components is possible.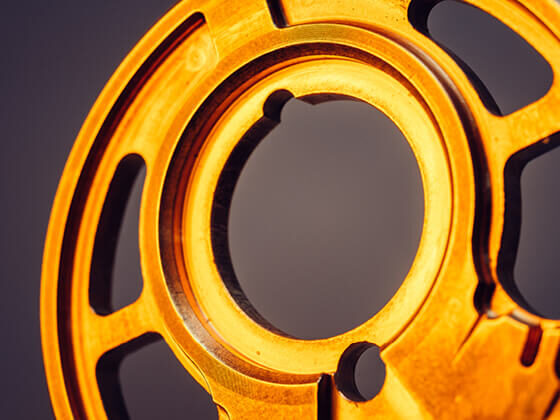 LASER MICROSTRUCTURING:

OUR STATISTICS
Highest depth resolution of machining
Full-surface functionalisation of a series of
Longest process time on the machine
Tool machining

–

with ultrashort pulse lasers
Laser microstructuring of stainless steel and hard metal for the production of replicative tools
Laser microstructuring has increasingly established itself as a process for tool technology.
In addition to maximum geometric and material flexibility, the main advantages of laser structuring are the small structure sizes and surface roughnesses that can be achieved.
In addition, the fully digital process chains allow fast design changes with a significant impact on production flexibility.
Achievable qualities
Structure resolution : Typ. from 10 µm
Surface roughness: Typ. Ra = 1 µm, smaller roughnesses by laser polishing
Applications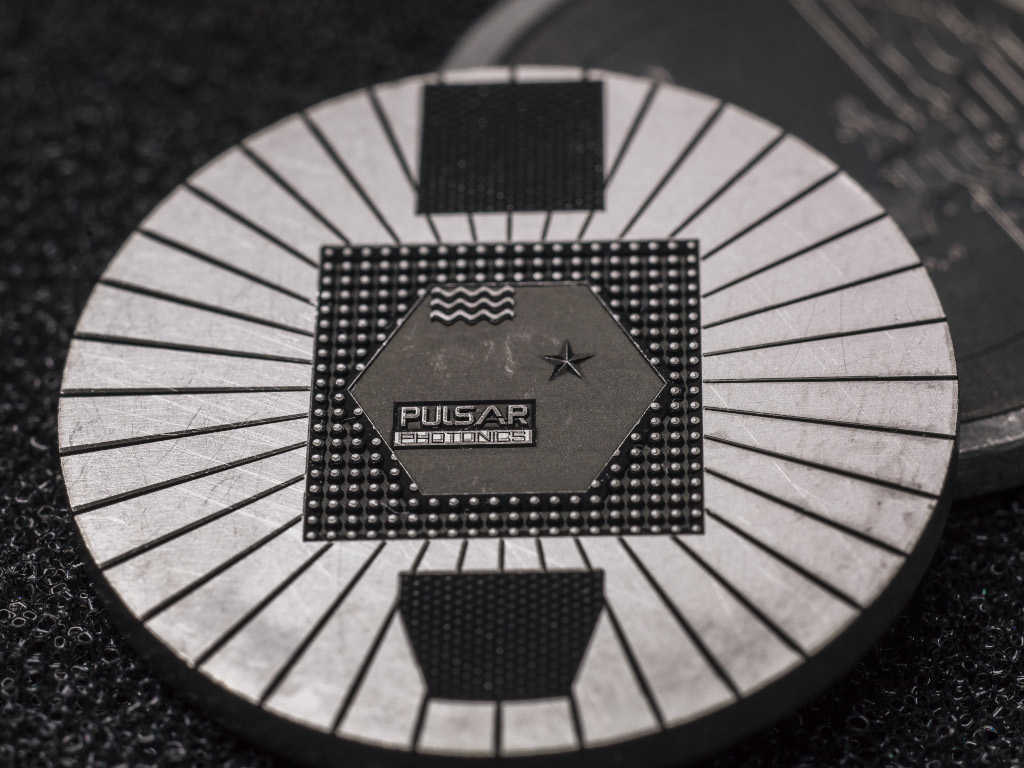 Injection mould
Embossing tool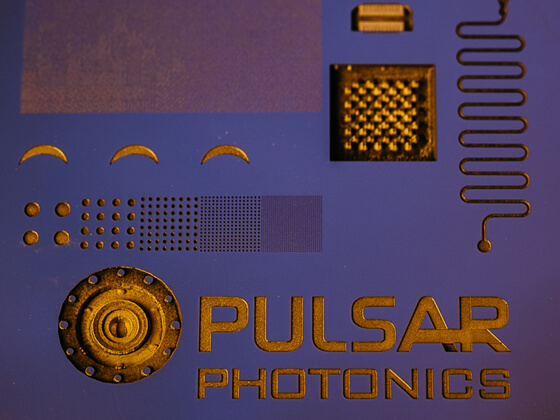 Injection mould
Processing of

Ceramics, glass & polymers
Ceramic, glass and plastic processing
The very high light intensities that occur during micromachining with ultrashort pulse lasers allow materials to be machined where mechanical or other laser processes reach their limits.
This means that plastics can be cut cleanly and without carbonisation using the ultra-short pulse laser. Ceramics and glass can be drilled, structured and cut without thermal damage of the materials This results in new degrees of freedom in electronics and medical technology.
Achievable qualities
Materials : Ceramics, glass, polymers
Material thicknesses : 5-300 μm
Structure resolution : Typ. from 10 μm
Bore diameter: < 10μm – 300μm
Applications
Ceramic seal ring
Thin glass processing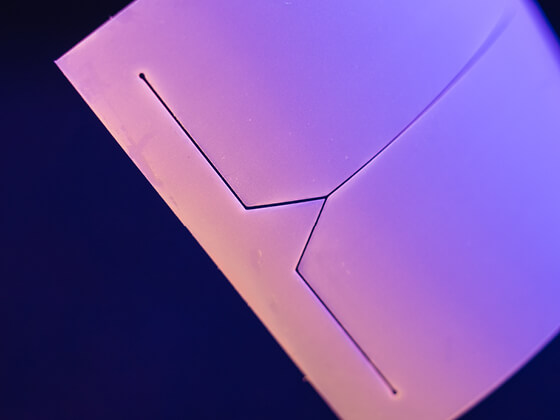 Polymer processing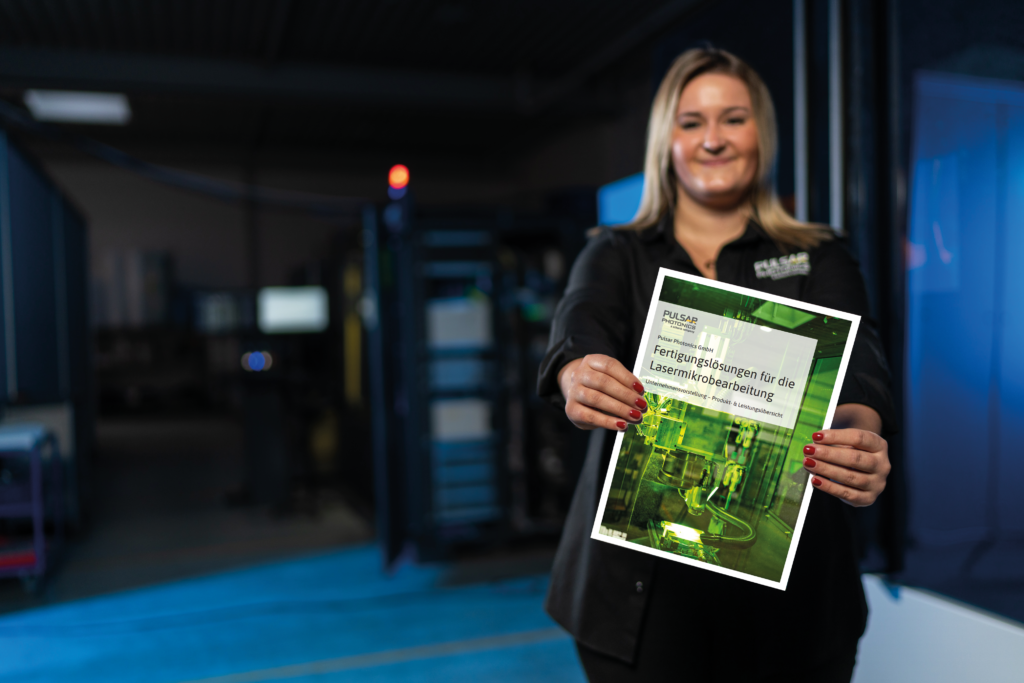 All you need to know about laser Micro structuring
Learn more about laser micro processing
for industrial applications.
Roughening

through laser structuring
Roughening by laser structuring
With the use of an ever greater variety of materials in e.g. electronic products joining processes dissimilar materials (such as metal-plastic compounds) are becoming increasingly important.
Laser processing allows the targeted roughening or structuring of partner surfaces. This leads to an optimization of hybrid joining processes .
Optimisation of joining processes
Metal surfaces in particular can be used with the laser undercut structures Mistake. These enable a special solid metal-plastic connection with shear strengths of up to 75% the tensile strength of the plastic material.
Different surface topologies can be set depending on the requirements of the component.
Applications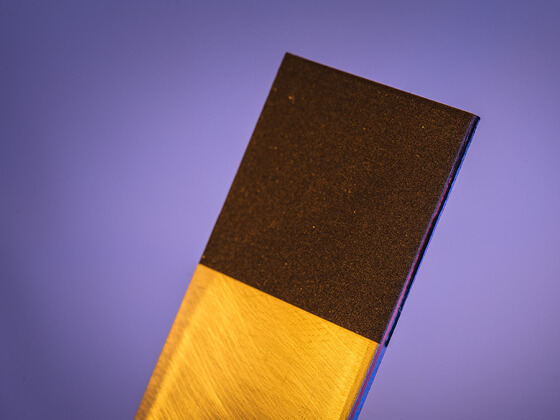 Roughening of steel surfaces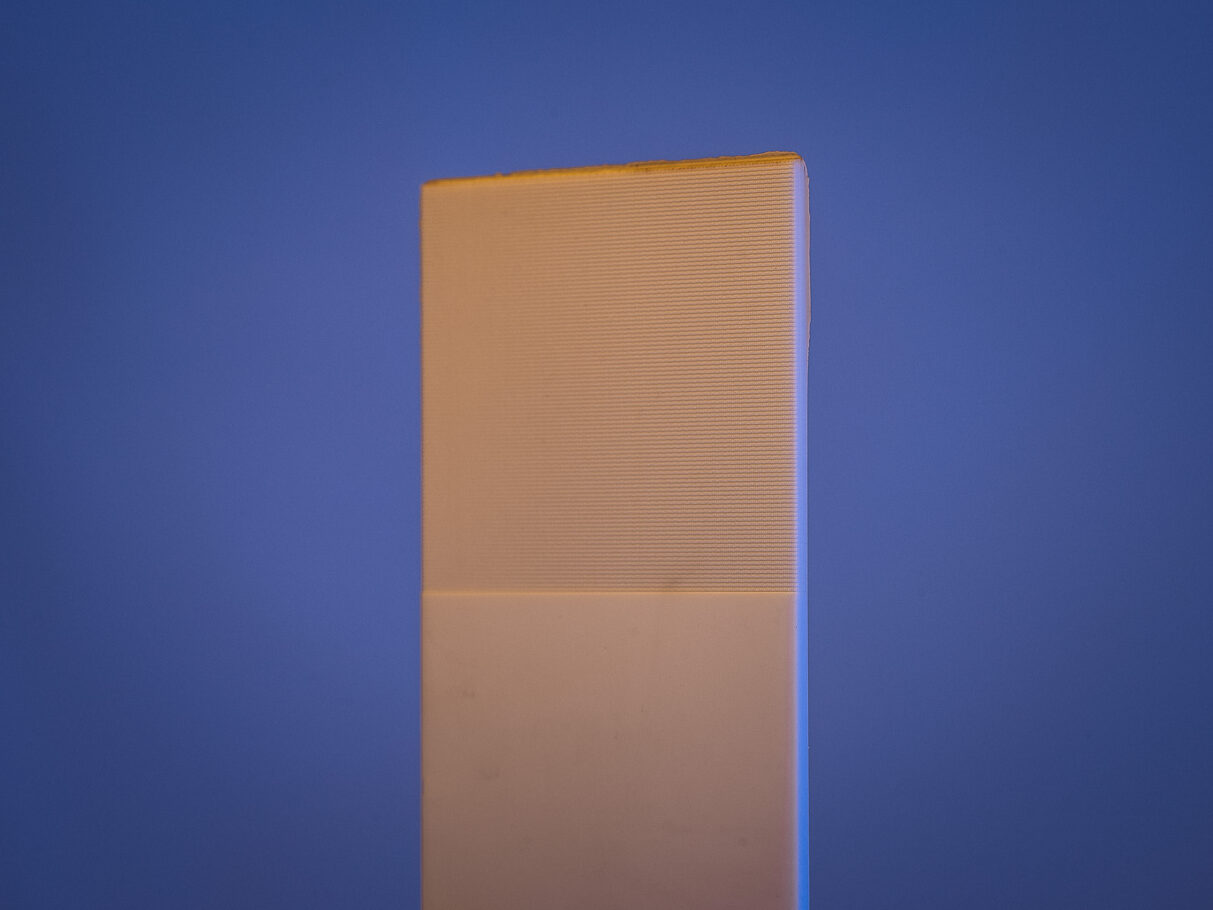 Roughening of ceramics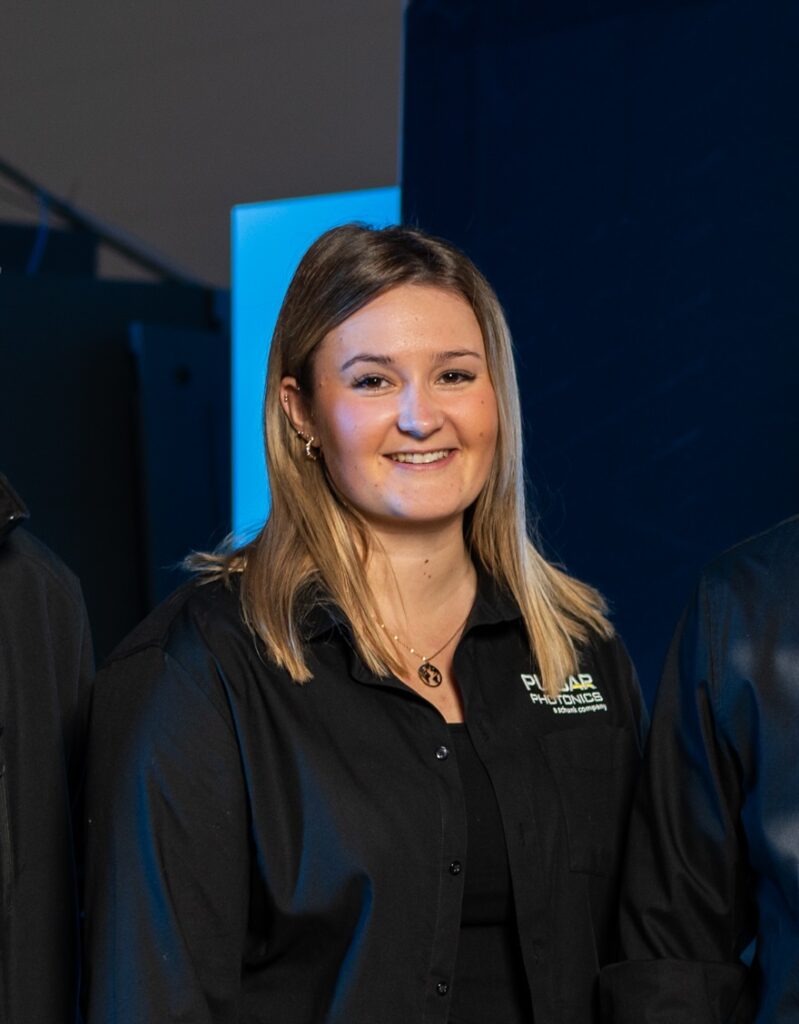 your contact
Meike Macherey B.A.
Administrations Laser Application Center