Production of structural sizes< 1 µm through laser interference structuring
Functionalization of surfaces
Great variety of materials
Nanostructuring

of surfaces
By using what is known as laser interference structuring, the laser can also be used to create nanostructures with a high surface area in metallic, ceramic and plastic surfaces.
Thus, for example optically effective grid structures for product protection.
The technology also allows manufacture more antibacterial Surfaces.
Thanks to the nano-structuring, cell growth, adhesion and the wetting of surfaces can be influenced in a targeted manner.
With the machine type RDX500, Pulsar Photonics offers laser machines for the industrialization of this technology.
PULSAR PHOTONICS COVERS THE

COMPLETE PROCESS CHAIN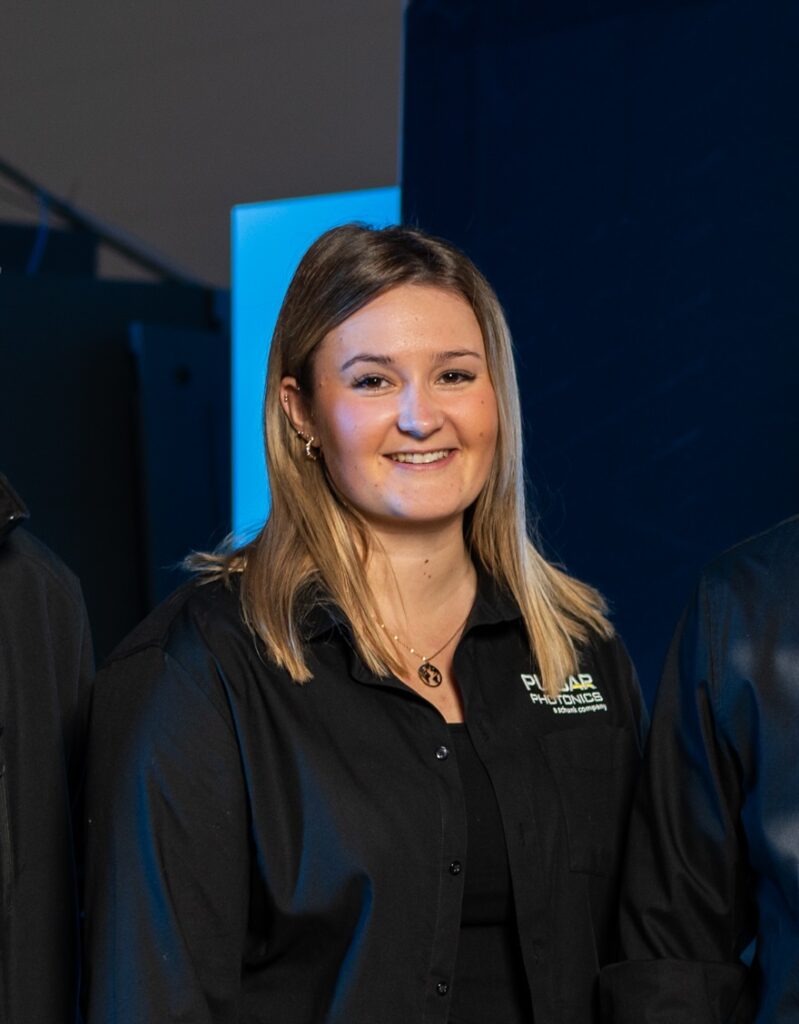 your contact
Meike Macherey B.A.
Administrations Laser Application Center