Production of embossing and micro injection molding tools by laser ablation
Maximum flexibility in geometry and material
Smallest structure sizes with low surface roughness
Laser processing of

Tool surfaces
The structuring of plastic surfaces takes place today mainly in Injection molding process through structured tool inserts. Depending on the size of the areas to be structured and the geometries to be generated, different manufacturing processes can be used for tool manufacture. The Laser structuring has established itself as a method used in tool technology for certain tasks. Significant advantages of laser structuring are next to one Maximum flexibility in geometry and material the small achievable structure sizes and surface roughness.
The production of molds for micro injection molding, with which plastic components with microstructured surfaces can be generated in replicative processes such as injection molding and embossing, is usually associated with a considerable amount of work and time. These surfaces are either created by embossing on thin foils, which are then back-injected in a complex process. Alternatively, they have to be generated in the molding tool using complex, multi-stage processes. In both cases, the previous process chains require lead times of several weeks.
Due to this long lead time, design changes for the later components are associated with considerable effort. In addition, individualized designs are usually not possible due to the long process times and the associated high costs. The use of ultra-short pulse laser beam sources with minimal thermal influence and processing without melt deposits leads to completely new possibilities in the manufacture of tool inserts with significant effects on production flexibility.
PULSAR PHOTONICS COVERS THE

COMPLETE PROCESS CHAIN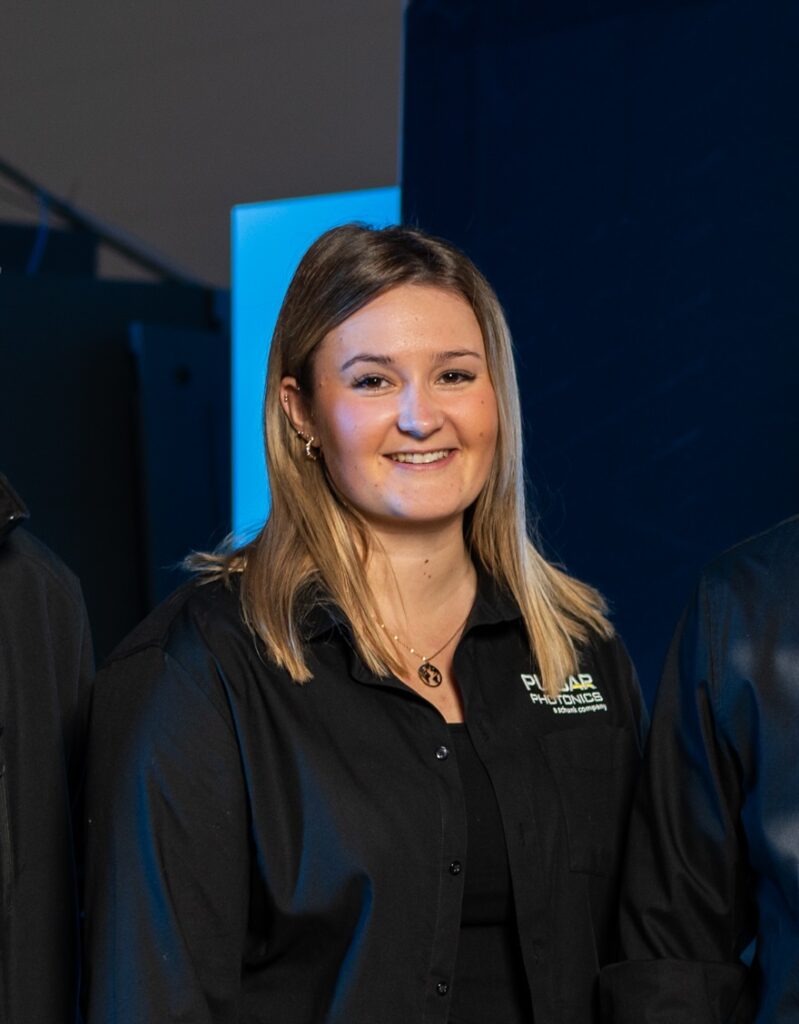 your contact
Meike Macherey B.A.
Administrations Laser Application Center