The company

Pulsar Photonics
Pulsar Photonics is a real high-tech company and specializes in laser micromachining. We are passionate about making laser technology more efficient and easier for tomorrow! And that since 2013. At that time we seized the opportunity to use our first optical module – the Muti-beam scanner MBS – to build a company. The MBS is now a fourth generation product and remains unique on the market. We are still fascinated to see 100 laser beams drilling and structuring at the same time.
From the beginning it was also clear that customers can only be convinced of complex laser technology with well-machined components. And so we've been processing numerous components directly on behalf of customers since 2014. Meanwhile the contract manufacturing has become a separate division, in whose development we continue to invest!
Our machines and optical modules are in many laboratories of the larger research institutes and in production. We are happy to help secure jobs in production with precision, know-how, flexibility and throughput where we can help.
Pulsar Photonics has been part of the globally operating Schunk Group since 2021. The financial strength of Schunk and the existing networks of the technology group around the world open up new opportunities for Pulsar Photonics to further develop its cutting-edge technologies and to market them globally.
The managing directors
Dr. Jens Holtkamp – Dr. Stephan Eifel – Dr. Joachim Ryll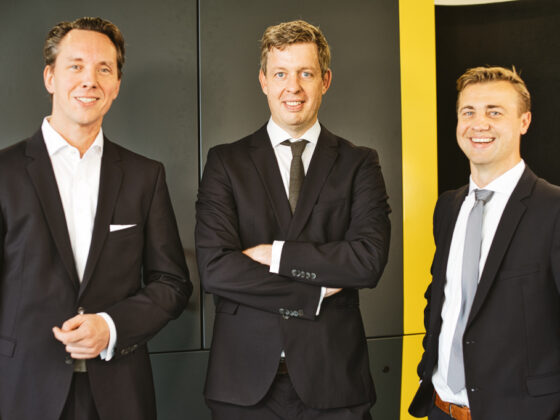 Pulsar Photonics Our statistics
Employee quota with engineering training
Our

references
"In the joint projects with the application development department at Pulsar Photonics, we were able to develop and produce a new product that is used in a battery prototype.
At every point in time during the project, there was a constructive and targeted collaboration with those responsible at Pulsar.
I would like to emphasize both the quality and the flexibility in the work of Pulsar.
It's an outstanding and great collaboration. "
"I enjoy working with Pulsar Photonics. I was particularly impressed by the extremely precise implementation of XL SCAN and its use for multi-beam processing."
"Together with Pulsar Photonics for the first time we have transferred solutions for Direct Laser Interference Patterning, which were researched and developed at the Fraunhofer IWS, into industrial application in two facilities. "The collaboration has helped us to further develop the DLIP technology so that we can start a spin-off on this basis in 2021.
"Competent, analytical, customer-oriented – these are the three words I would use to describe the Pulsar Photonics team. A given problem was first scientifically discussed by Pulsar and possible technical and economic optimisations as well as the expected value were worked out. These optimisations were then successfully implemented and the results documented. Especially the very detailed report on the work exceeded our high expectations."