Production of tribologically effective microstructures in surfaces
Functionalization of ceramic slip rings
Microstructures for hydrodynamic pressure build-up in plain bearings
functionlization

of slip rings
Reduction of friction and wear in ceramic slide rings
In the context of the further increase in environmental regulations, particularly in the automotive sector, there is an increasing need for further optimization of tribological systems. This also includes ceramic slide rings that are used, for example, in pumps in bearings and seals.
The tribological properties can be adjusted in a targeted manner by functionalizing the metallic or ceramic surface with microstructures. USP processing allows the materials to be processed with high structural resolution and without damaging the surface.
Functionalization
Introduction of hydrodynamic wedge gaps with angles of less than 0.1 °
Introduction of cell structures for hydrodynamic pressure build-up without bulges and without damaging edge areas
Processing of all common ceramics: silicon nitride (Si3N4), silicon carbide (SiC), oxide ceramics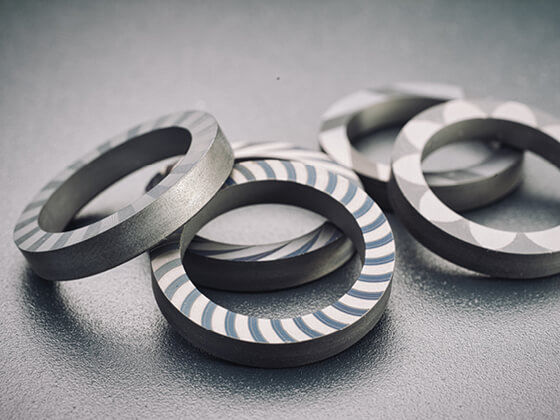 Laserbearbeitete keramische Gleitringe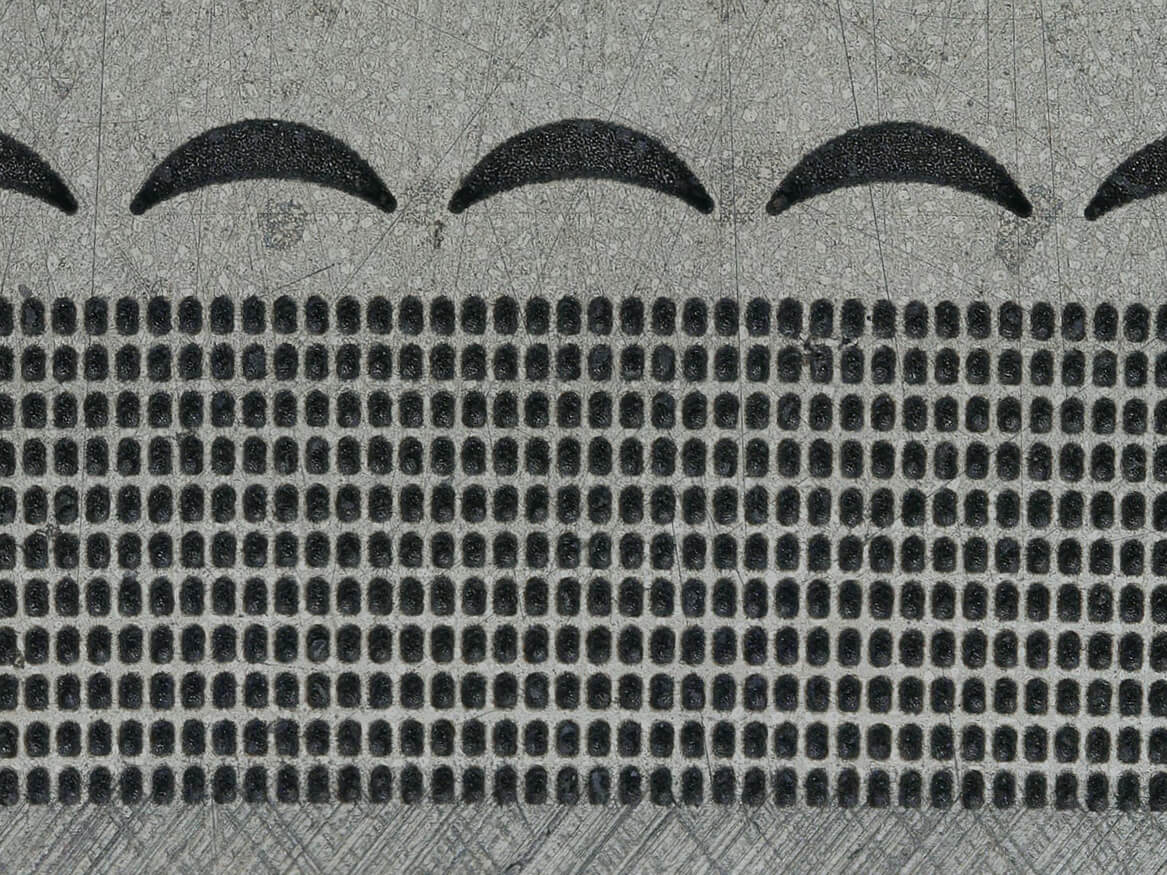 Kombination aus Förderstruktur und Näpfchenstruktur in einem Gleitlager
Hydrodynamically effective

structures
Cell structures for targeted influencing of the Stribeck curve in tribosystems
Objective: Reduction of frictionand wearin two-dimensional friction contacts by reducing static friction and shifting the mixed friction range to lower sliding speeds.
Functionalisation: Introduction of cell structures that cause a hydrodynamic pressure build-up and thus an increase in the lubrication gap. In combination with transport structures, the sealing effect can be maintained.
Advantages of USP machining
High structure resolution: structure depths from 1µm depth as well as 3D topographies can be realised
Post-processing freedom: laser processing without burr
Great freedom of design in terms of structural geometry
Freedom of materials: machining of sliding surfaces made of metals, hard metals and ceramics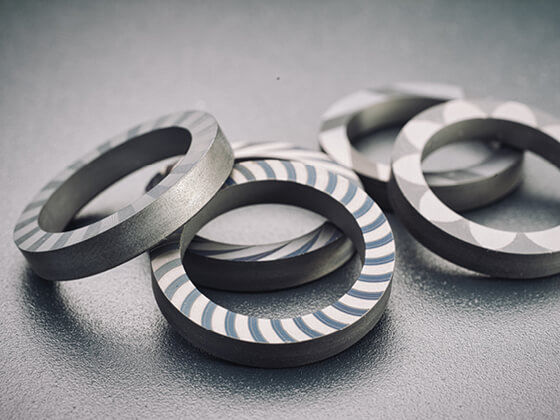 Laserbearbeitete keramische Gleitringe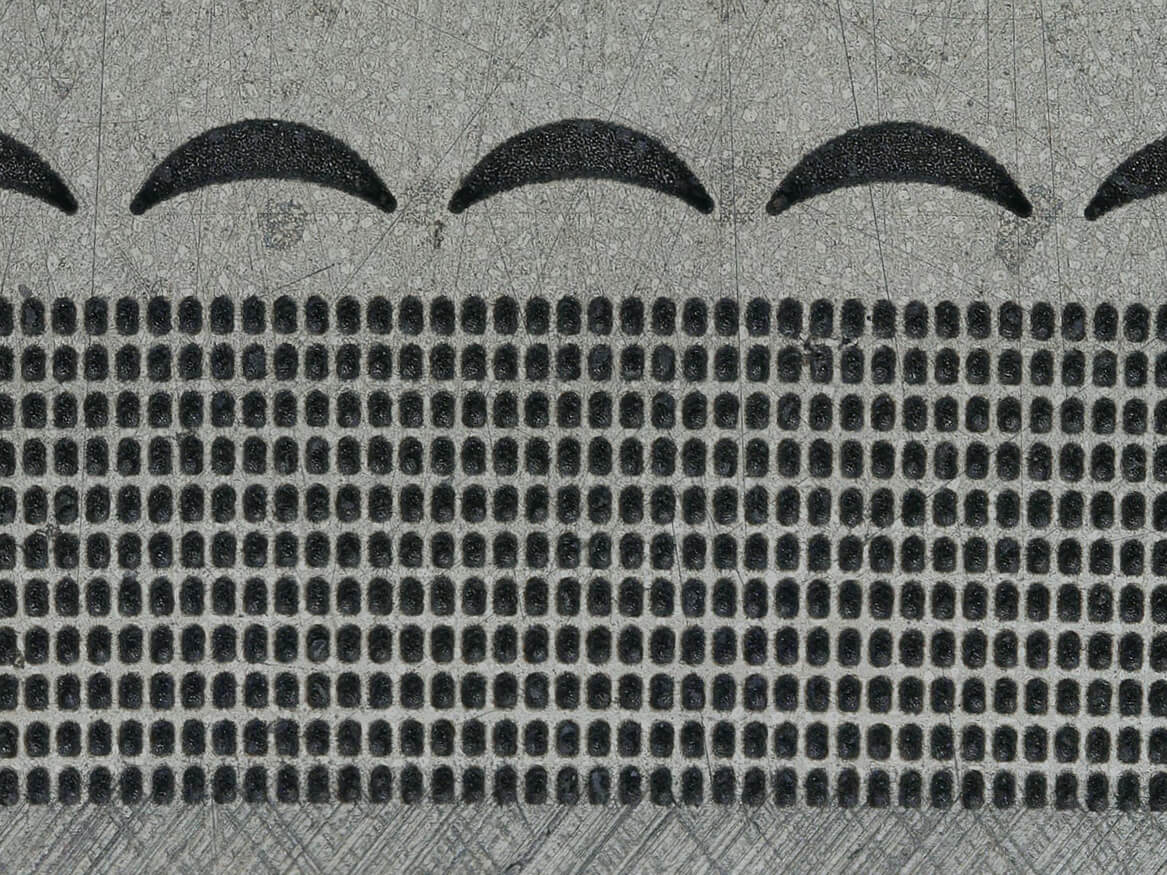 Kombination aus Förderstruktur und Näpfchenstruktur in einem Gleitlager
PULSAR PHOTONICS COVERS THE

COMPLETE PROCESS CHAIN
Your personal Contact
Matthias Halang
Technical Sales